Welcome to my world of color...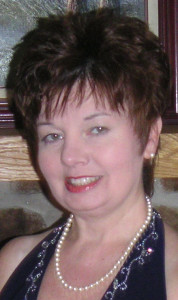 Hi, I hail from Chicago, an only child who learned at an early age to entertain myself by spending hours sketching cartoon characters. As a young adult I added portraits of my friends and their pets blending chalk with my fingers to capture the right blend for skin tones and fur on animals. My media now includes acrylics, water color and oil for a more vivid display of color but charcoal and ink have remained my favorites.
Two special people in my life have influenced me along the way. The first, my Mom with the dilemma of career choices. The question of becoming a nurse or pursuing a career in art was quickly answered by the best words ever spoken to me "You can become a nurse and still sketch or paint." So I dedicate this web site to you Mom as you watch over me, the best of both worlds. I have recently retired and able to reopen that door which was closed at times but never bolted. The second person, my husband, Mike (Sutty) who decided a few years ago that I needed another venue for my creativity. He just happened upon classes in jewelry and classic wire wrapping techniques at Frederick Community College in Frederick, MD where the possibilities are endless, opening a whole new world of color for me and for that I thank him.
So come join me in celebrating our wonderful world of color. My galleries contain samples of my artwork and jewelry. I prefer to create jewelry just for you, tell me about yourself, the occasion if applicable, your choice of color, metal and style as I do not keep a stock of items.
You can also view some of my creations on Facebook (see contact information). That site also contains an art folder which includes work on the walls and door of my potting shed. I have also been known to paint on an old deck in my back yard just for fun in the sun.
We previously lived in the middle of the woods near Libertytown, MD. In late 2020 we moved to a development near Taneytown, MD.
Have a beautiful day… and thanks for viewing my art.
Lu