Tips for Framing and Caring for your Oil Painting
(A compilation of information I found on the Internet.)
by Sutty
Oil paintings need to breathe, so should never be framed under glass. Also, oil paintings are usually not backed by more than a paper dust cover.
My paintings are typically on either 16x20 or 18x24 (inches) stretched canvas attached to the stretcher bars with staple-free edges. This allows you to hang your art with or without a frame. In most cases a frame will greatly enhance your purchase.
I generally do not frame the paintings I sell. Experience has shown that frames are very much a personal thing, and people like to choose a frame that not only enhances the painting, but also fits with their home décor. Frames may be purchased at your local craft store or on-line at very reasonable prices. Mounting hardware and hangers are usually not supplied with a purchased frame, but they are inexpensive and available in craft stores, home improvement centers, or your local hardware. Of course professional framing is always a great choice. There are several framing shops here in Frederick County, MD that are excellent and affordable.
In some cases you may want to wire and hang your oil painting without a frame. This unframed approach to exhibiting your oil-on-canvas painting means that the viewer focuses entirely on the artwork itself.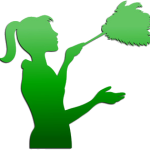 One last note… you may dust your oil painting as needed, but it is strongly suggested that you use a lens brush (like those used on a camera lens). A soft shaving brush is also acceptable. Please, never use a feather duster or a rag as they may snag some of the raised oil and damage the painting and/or leave thread(s) on the painting. Also, never use any form of liquid on your painting.